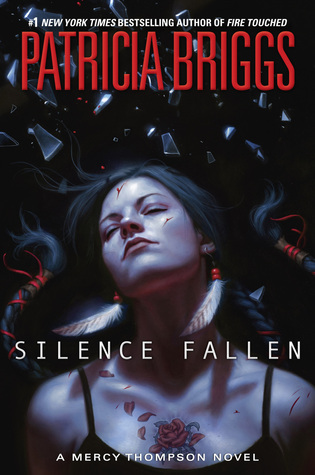 Silence Fallen by Patricia Briggs is the latest novel in her Mercy Thompson series.
Attacked and abducted in her home territory, Mercy finds herself in the clutches of the most powerful vampire in the world, taken as a weapon to use against alpha werewolf Adam and the ruler of the Tri-Cities vampires. In coyote form, Mercy escapes only to find herself without money, without clothing, and alone in the heart of Europe...
Unable to contact Adam and the rest of the pack, Mercy has allies to find and enemies to fight, and she needs to figure out which is which. Ancient powers stir, and Mercy must be her agile best to avoid causing a war between vampires and werewolves, and between werewolves and werewolves. And in the heart of the ancient city of Prague, old ghosts rise..
The Breakdown:
1. I submit this book as proof that I do read books other than YA books. In fact, I adore Briggs' Mercy Thompson series, and this book is no different. I was doubly excited that Mercy was in Prague. It is on the top of my want to visit list, and this book only help to fuel that desire. Plus, interesting introduction to the European Vampires and Werewolves.
2. I love the character of Mercy. She has so much sass and is smart. She often finds herself in impossible situations where her opponents underestimate. She uses her cunning and wit to make them look like fools mostly. Plus, I like that she feels real, with real fears and love.
3. I find Mercy and Adam's relationship fantastic. They are equals in their relationship. Both are always worried for the others safety, and they find strength in each other. And they have amazing banter with each other, good banter between couples always elevates them in my eyes.
4. Along with being in amazing Prague. Briggs' works in one of Prague's older legends of The Golem in the Jewish Quarter. And most importantly, she throws in a great Doctor Who reference.
To Read or Not to Read:
Read