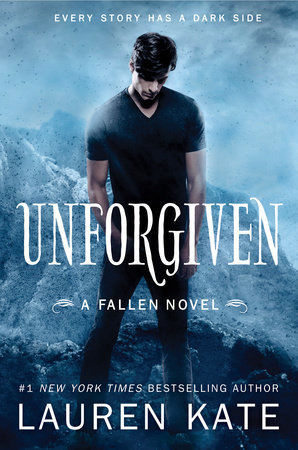 Unforgiven by Lauren Kate is a follow-up in her Fallen series that revolves around Cam.
High school can be hell.
Cam knows what it's like to be haunted. He's spent more time in Hell than any angel ever should. And his freshest Hell is high school, where Lilith, the girl he can't stop loving, is serving out a punishment for his crimes.
Cam made a bet with Lucifer: he has fifteen days to convince the only girl who really matters to him to love him again. If he succeeds, Lilith will be allowed back into the world, and they live their lives together. But if he fails...there's a special place in Hell just for him.
Tick-tock.
The Breakdown:
1. Honestly, I was a little skeptical about this book, by the end of Luce and Daniel's story, I was a little tired of series. But, I really loved Cam's character, and since Kate did show that glimpse earlier in the series of Lilith and him, I wanted know a little more. I was pleasantly surprised by this book. I really enjoyed both Cam and Lilith. Plus, they do not come off quite as sickly sweet as Luce and Daniel do.
2. I enjoyed the deeper look that Kate provides into Cam's character. In the previous books, he comes off confident to the point of cocky. In this book, there is a more vulnerable side to him, and he shows his insecurities as he tries to win Lilith over. Plus, because of Lucifer's meddling, he cannot rely on his looks alone.
3. Lilith is definitely a darker character than Luce could ever even think about being. She has lived centuries in different forms of Hell that Lucifer dreams up for her. Her soul is bitter over the heartbreak from her life with Cam. I loved seeing the change in her as her walls come down, and she develops feels for Cam.
4. Another bonus to the story were the interludes that Kate had which told Cam and Lilith's original story, how they met and fell in love and how she came to Hell. Plus, a couple of old friends show up toward the end to help Cam win his bet and win his love.
To Read or Not to Read:
Read